Tips for Car Wash Owners During Winter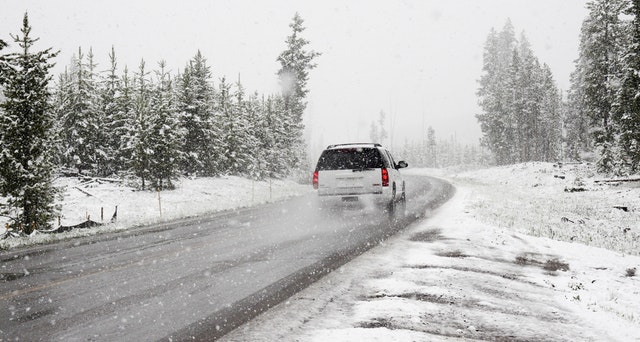 You'll see a huge uptick in car wash business during the winter season. Since washing your car becomes extra important during the winter due to salt and dirt, many folks go to their local car wash to keep their vehicle in top condition.
This business advice for your car wash during the colder months can help you get the most out of the winter busy season. With some planning and preparation, you can get ahead of the competition.
Train Your Staff for the Winter Season
Before the weather gets cold, make sure your staff members know what to do during the winter season. Winter comes with unique challenges your staff doesn't face during the warmer months.
Specifically, you should make sure your employees are ready to deal with increased business and the issues that come with cold weather. Prepare your staff for a higher volume of customers and teach them how to monitor the status of your equipment.
Keep Your Equipment in Top Shape
Speaking of your equipment, keep in mind that the cold and extra use makes maintenance more important than ever. Before you get the winter influx of customers, replace any damaged parts and make any upgrades you've been thinking about.
You should also check that every part of your gear can do the best job possible. This means checking fluid levels, cleaning scale buildup and measuring performance.
Remove Slush and Snow
If you live in an area that gets snow and ice during the winter, ensure that it doesn't block your customers' access to your services. Even just a thin layer of ice can make it harder to get into your wash.
Remove any snow or ice around your wash and in the surrounding area. Even if the wash itself has no blockages, the road to your wash could have accumulations. If possible, make sure that anywhere your customers drive has been salted and shoveled.
Offer Holiday Specials
Winter includes some of the most marketable holidays in the United States. Offering discounts and holiday promotions can kickstart your winter marketing.
The Christmas season can be especially lucrative if you make it easy for folks to consider car wash credit and memberships for holiday gifts. But don't discount holidays like the New Year and Valentine's Day! You can make any holiday promotable with a little creativity.
Kick Your Marketing Into Gear
Even if you don't do any holiday marketing, you should still have a marketing plan for the winter season. During the rest of the year when you have slower business, you'll have plenty of time to get your social media and promotional materials ready.
When you design your marketing plan, think about who you want to visit your car wash. Is there a certain group of people in the community who you don't see at your car wash as much? Think how you can appeal to them to convince them to stop by.
Get a Car Wash Enclosure
Our high-quality glass enclosures can protect your equipment and customer's cars from the winter elements. Get in touch today to learn about your enclosure options.